Event Notes on CareSignal are a history of all the actions you've taken on the site. They are generally viewed by Program or by Patient. They also populate the "Recent Actions" section of the site. Event Notes are a way for you and your organization to keep track of actions taken on CareSignal while you care for patients.
Why It's Important
This is a way to review Alert Snoozes, Resolutions, and see how a patient's programs or information has been updated over time.
How to Access
From the Patient Details view, "Event Notes" shows nearly all of the actions taken on a patient including updates to the Patient Description. This tab consolidates program-level Event Notes into a single stream of Event Notes.
From the Program Details page, you can click on "Event Notes" to view Event Notes for that specific program.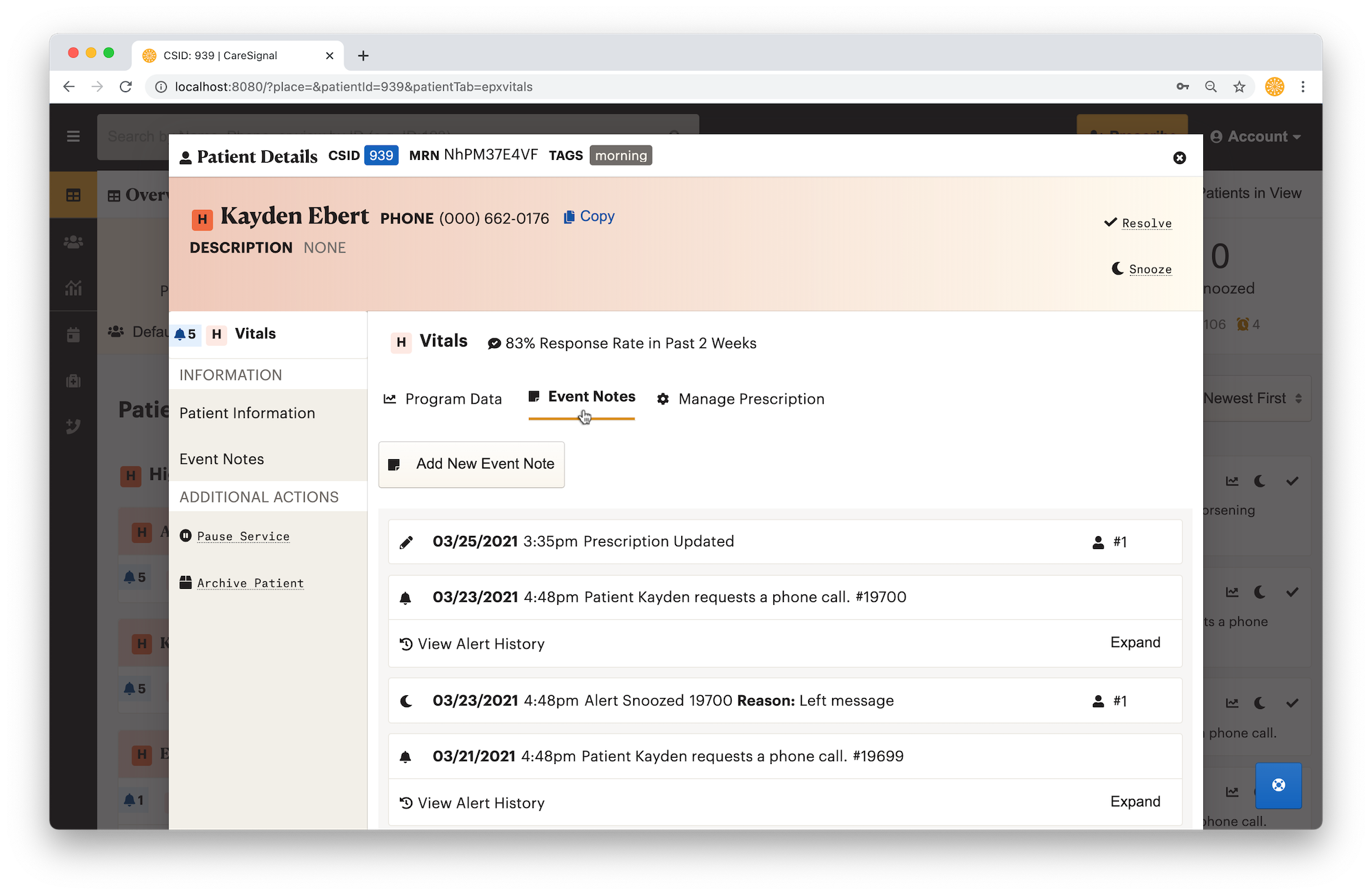 How to Use
Most Event Notes occur in the background as you use the site and interact with the Patient or their Alerts. You may add your own Event Note to provide additional information.