Snoozed Patients are patients that have been snoozed by a user to reappear at a later time. Users usually snooze patients if they were unable to connect with a patient or resolve their at-risk triage status during their last outreach. Snoozing patients allows users to keep track of contacted patients so they can focus on the rest of their patient list.
Why It's Important
Snoozing helps you and your organization keep track of which patients received outreach but still have issues that seem unresolved. Snoozed patients are sent to the Snoozed tab on the Dashboard. They will remain there until the following conditions are met:
They have reached the user-specified end of their Snooze

They have triggered a new alert

Their triage status (High-Risk/Medium-Risk/Low-Risk) has changed
How to Access
You may snooze patients from the Dashboard.
Or from the Patient Detail page.
How to Use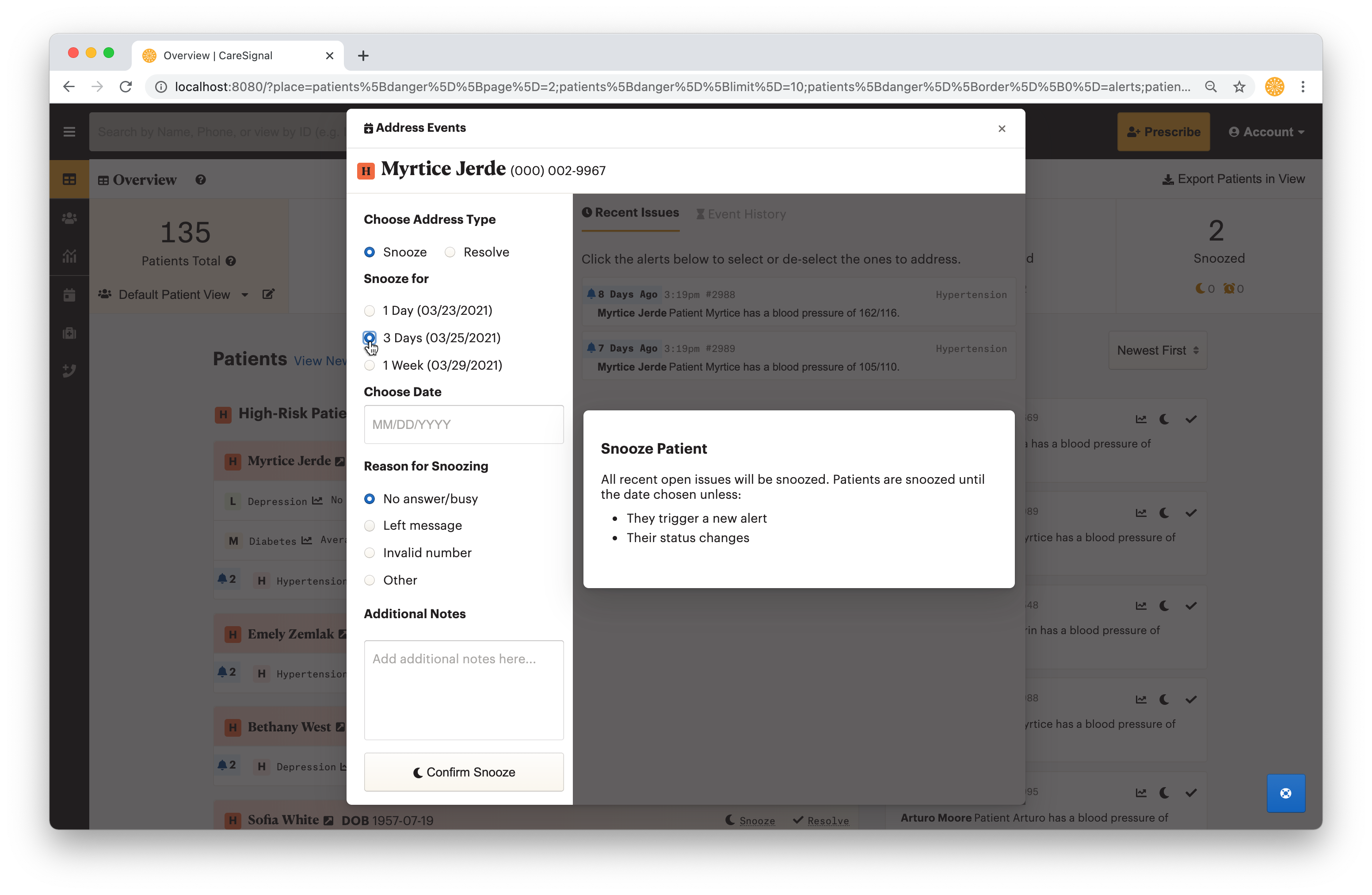 1. Choose a length for the Snooze
Patients can only be snoozed for a maximum of one week. If a user picks a date after the maximum, the snooze will default to 7 days
2. Choose your Reason for Snoozing the patient
Left Message

No answer/busy

Invalid Number

Other
3. Add optional Additional Notes
From this page, you may choose to Resolve the patient's High-Risk or Medium-Risk triage status and all of their alerts. Or, you may just snooze individual alerts.