What it Is
It's easy to share a patient's intervention trends and data with Epharmix. Epharmix has several ways for you to export data based on your EMR needs:
PDF (recommended)

Image

Text

CSV
Why it is Important
This feature allows you to share trends with your patient's care team to inform care. Using this data, you and the patient's care team may be able to:
Titrate medication

Update care plan

Inform next in-person encounter
How to Access
Open up a patient's Patient Detail view and click on "Graphs".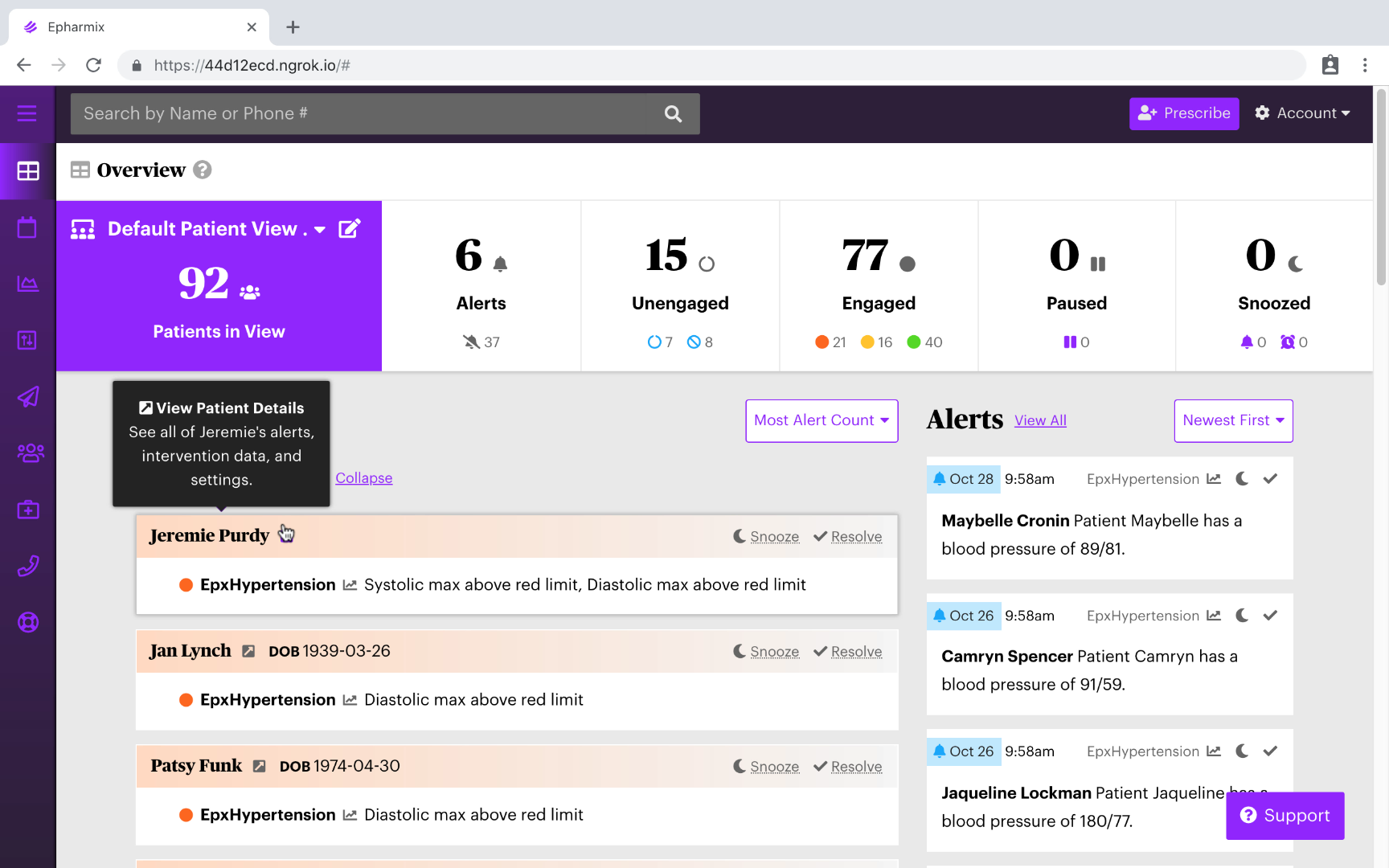 In the bottom right of the Graphs section, there is a large button that says "Export as PDF". From this button, you can access different ways to export data. Above "Export as PDF" is another button with three lines, sometimes called a "hamburger menu". Other export options are available there, but are not as comprehensive as "Export as PDF".
How to Use
Choose a Date Range you'd like to export.

The Graph will try to plot as much data as possible. However, let's say data exists for January 1st, 2018 to January 1st, 2019 and the date range you've selected is June 1st, 2017 to June 1st, 2019 the graph will only plot data that exists, from January 1st, 2018 to January 1st, 2019.

Export to PDF

You may need to enable pop-ups from Epharmix

If so, you may need to click Export PDF again

Click Export PDF

PDF will download to your computer

The PDF will be named based on the date and time you downloaded

Export to Text

Click Export Text

There are some options, to format the text. Try them out by checking/unchecking the boxes and clicking "Refresh Data"

Click "Copy Data"

Now, you may be able to past

Export to CSV

Click Export CSV

A .csv will be downloaded with a name based on the date and time

Export Image

Click the hamburger menu above "Export As PDF" button

Choose one of the options

Based on what you choose it may download an image