After prescribing a program, many of the settings may be adjusted and tailored to your patient's needs or your own workflow.
Why It's Important
Managing programs allows you to adjust programs based on patient preferences to enhance engagement. There are many reasons a patient may want to update their program settings including:
They wake up at a different time and the program no longer fits into their schedule

They would like to get messages in a different language

They would prefer to get their reminder every day instead of based on a smart schedule
Managing programs allows you to adjust programs based on your knowledge of the patient. If a patient needs higher or lower alert thresholds, you can adjust those thresholds on a patient-by-patient basis by editing their prescription.
How to Access
You can manage patient-level prescription settings from the Patient Details page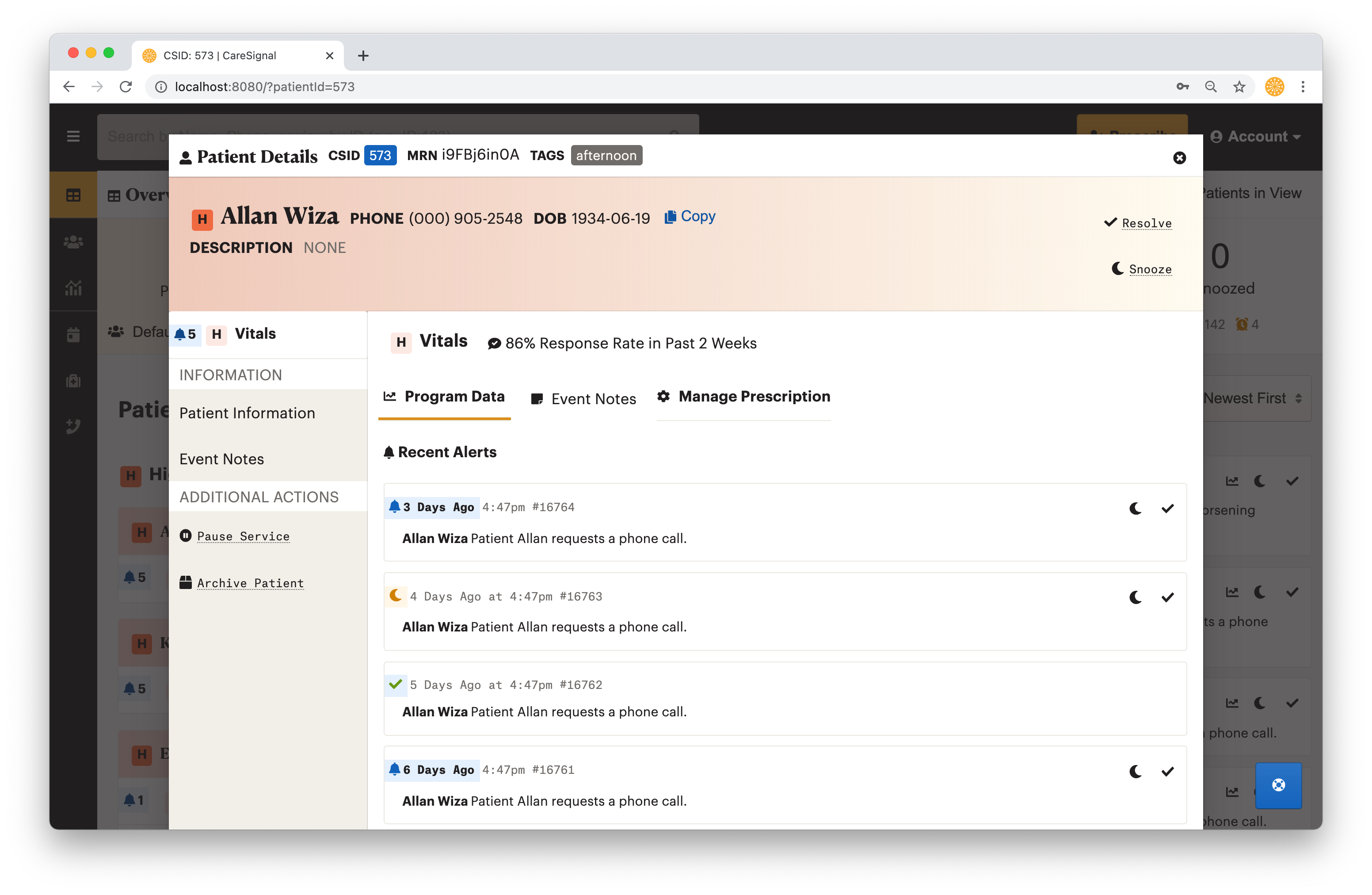 If you are an administrator for your account, you may change account-level prescription settings to standardizing them across your entire organization
How to Use
To update or remove a program
Open the Patient Details page of the patient with the program you want to edit

Click on the Program you want to edit

Click on "Manage Prescription"

Edit Program Settings

Click Update Settings

Click Remove to immediately end the prescription

Patients will stop receiving messages

You may re-prescribe the program at a later date

If you want to simply pause service. Click "Pause patient" instead of removing/canceling the prescription.
To change a program's thresholds for an individual patient:
Open the Patient Details page of the patient with the program you want to edit

Click on the Program you want to edit

Click on "Manage Prescription"

Edit Threshold Settings

Click Update Thresholds