Many programs have customizable Alert Thresholds you can tailor to meet your patients' needs or goals.
Why It's Important
Alerts show your patients' emergent needs. The needs of one patient aren't always the same as another. You can use this setting to help you and your organization better serve your patients.
How to Access
You can access alert thresholds for a specific patient from the Patient Details page by navigating to the program you want to update and clicking Manage Prescription. If there are alert thresholds you can change, they will appear under "Thresholds"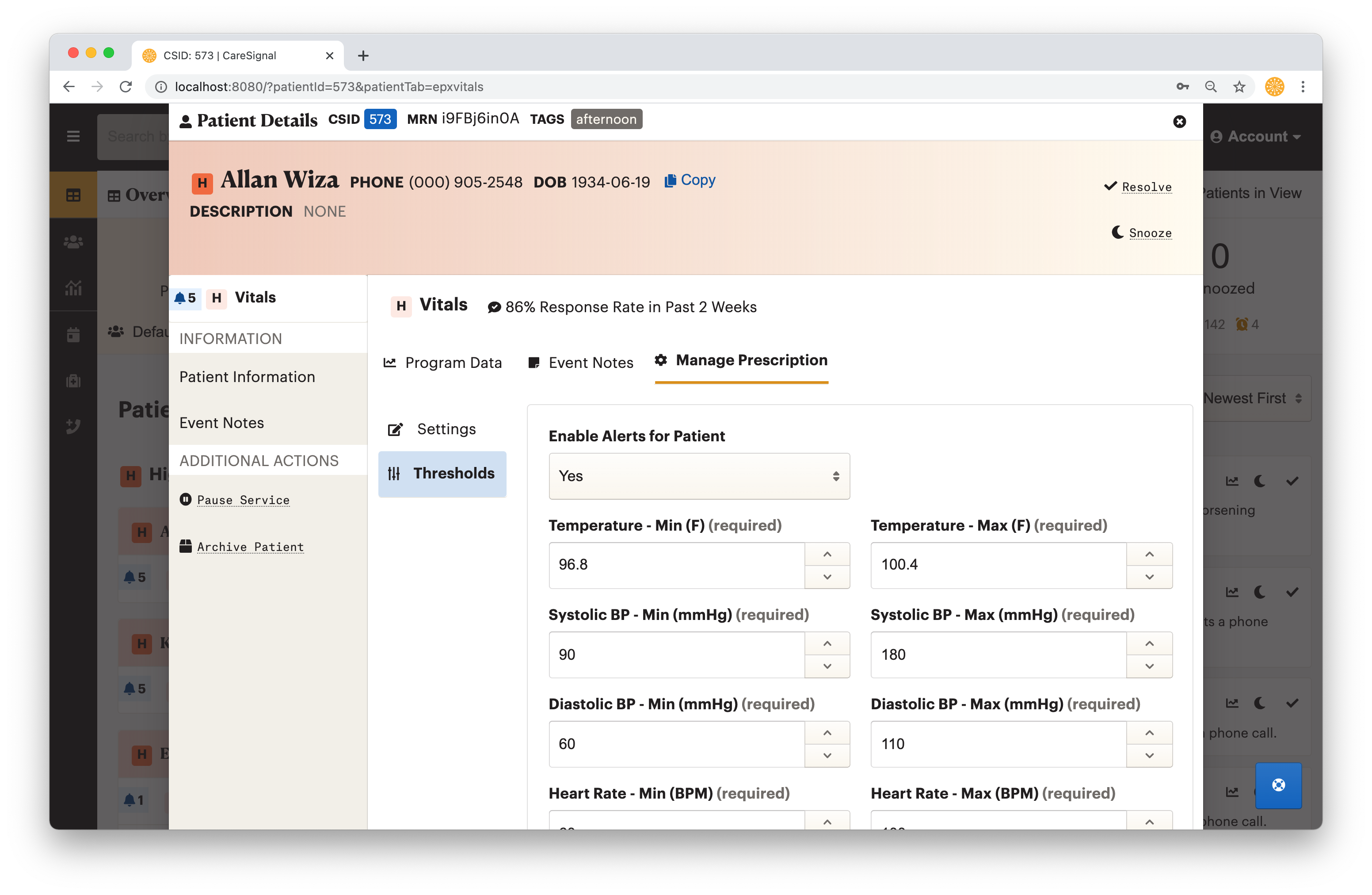 Administrators have access to the "Program Settings" page. This page allows admins to update alert thresholds for the entire account
How to Use
Every program has different alerting thresholds. Adjust specific thresholds to suit your organization's needs and click "Update Thresholds".