Alerts show you patient needs, determined by the condition-specific algorithms that review the self-reported data from your patients. They are triggered based on "Alert Threshold" settings associated with a program, your account, or a specific patient. While most alerts are program-specific and designed by practicing providers, you may customize alert thresholds to suit your patient's needs and your workflows.
Why It's Important
Alerts are tied to emergent, actionable needs from your patients, and are often a central part of a workflow. Based on self-reported patient data, alerts are meant to be actionable and help you decide if you should outreach to a patient. Because Alerts are tied to actionable needs, they are considered relevant for two weeks. After the two-week window, Alerts become stale and cannot be snoozed.
How to Access
A full list of Active and Stale Alerts are available from the "Alerts" tab on the Dashboard.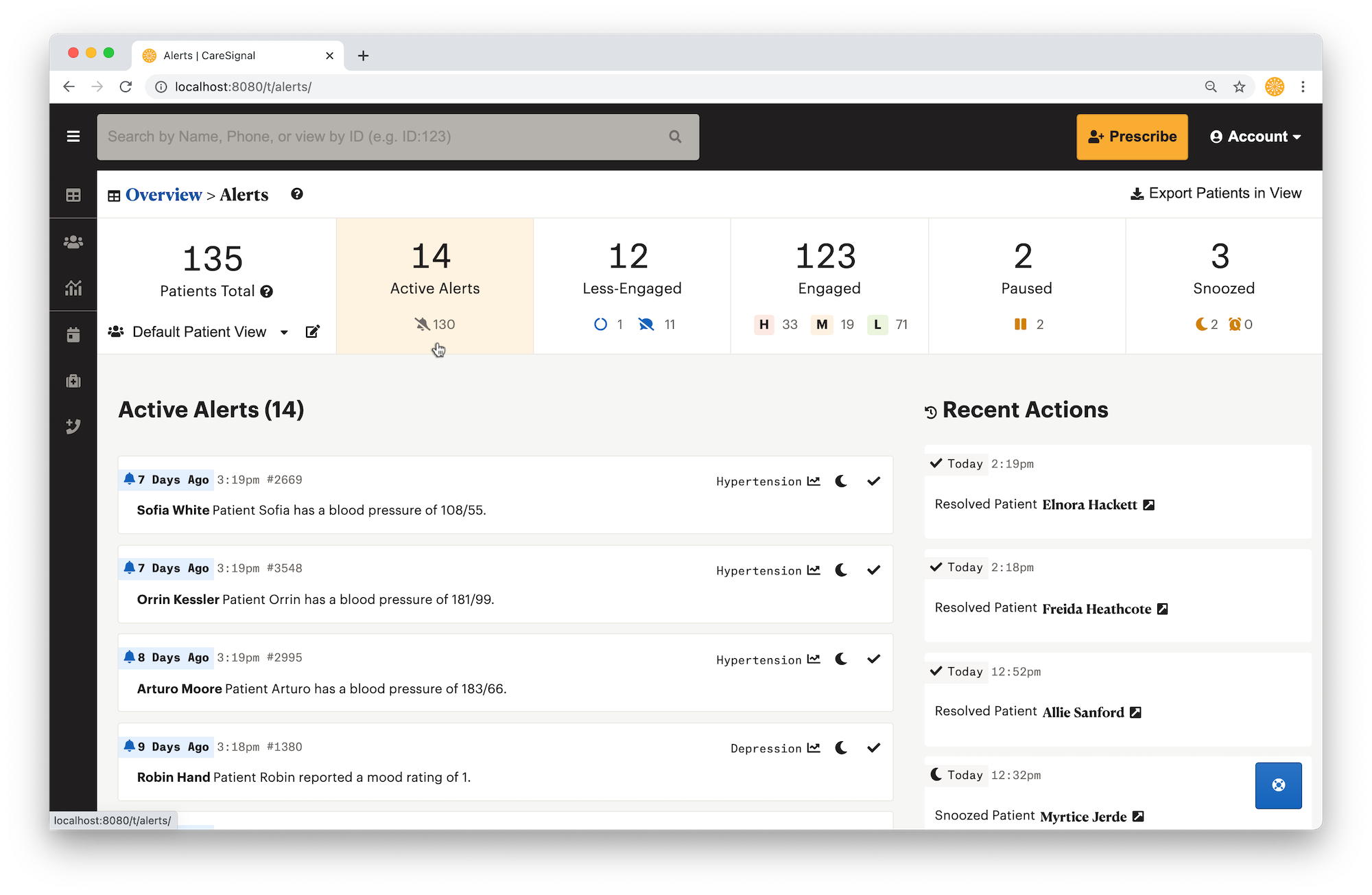 Stale Alerts are Alerts that were triggered more than two weeks ago. Stale Alerts cannot be Snoozed.
Recent Alerts also have a dedicated feed on your patient view
Alerts may also be accessed from Patient Details. A blue badge will appear next to programs with Active Alerts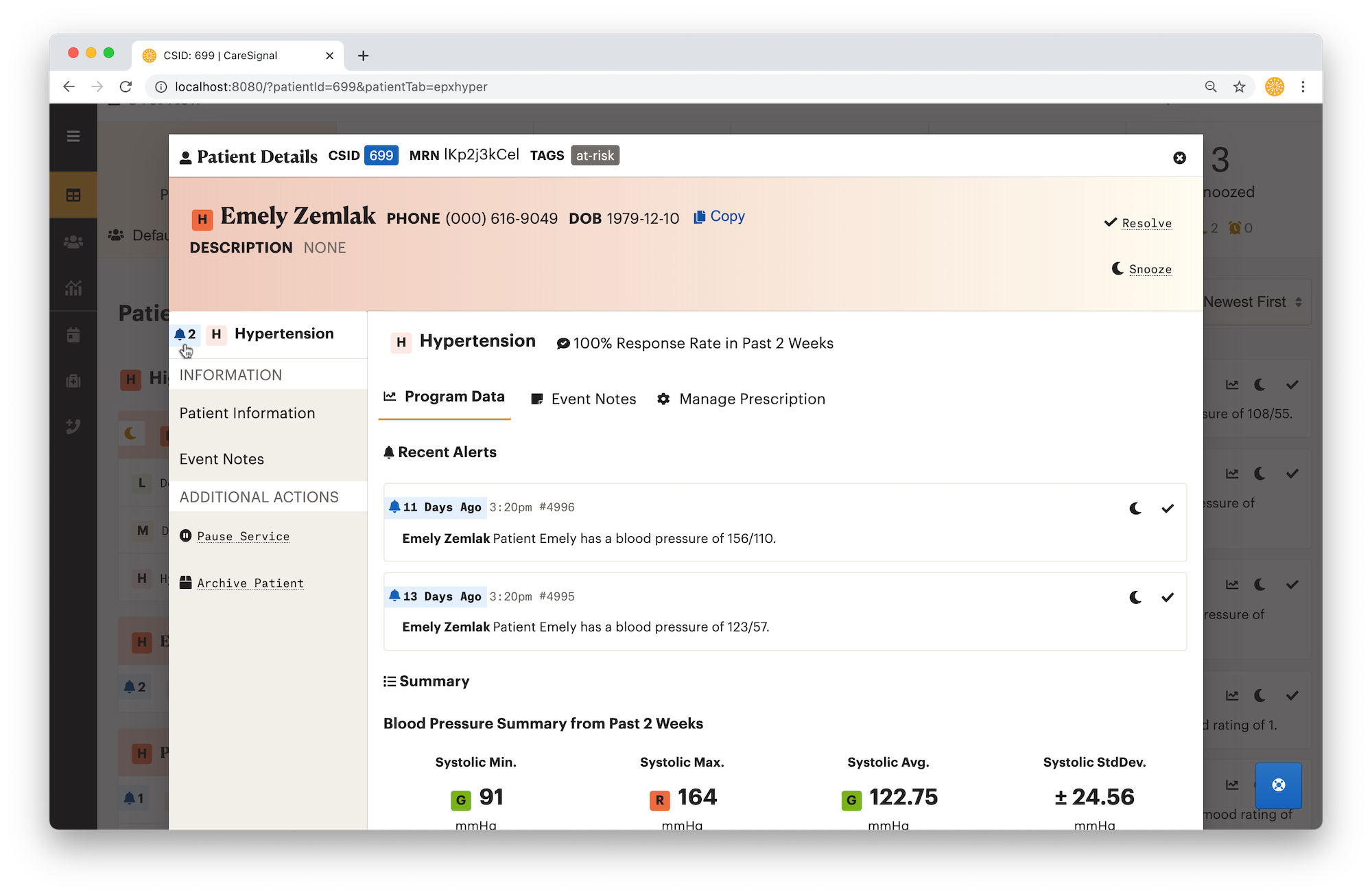 How to Use
Snoozing or Resolving Alerts is very similar to Snoozing or Resolving Patients.
Snoozing Alert
Click Snooze on the Alert you'd like to Snooze

Choose Snooze for

Choose Reason for Snooze

Add Additional Note
Resolving Alert
Click Resolve on the Alert you'd like to Resolve

Choose Reason for Resolving

Add Additional Note
You may Snooze or Resolve more than one alert at a time if there are multiple Alerts for the patient. If you would like to Snooze all of the patient's Alerts, and place the patient in the Snoozed category, check "Snooze Patient".
Similarly, checking "Resolve Patient" will Resolve all the patient's Alerts and change their triage status to Low-Risk.