Snoozed Alerts are Alerts that have been snoozed by a user for a set amount of time. Snoozed alerts only unsnooze if they reach their snoozed date. They will not unsnooze if another alert is triggered by the associated patient.
Why It's Important
It's not always appropriate to mark Alerts as resolved right away. If you were unable to connect with a patient or resolve their alert during their last outreach, you may have more work on the Alert, but don't need to see it front-and-center for a short period of time. Snoozing Alerts is a way for you to acknowledge that you've seen and started to address the Alert.
How to Access
You may review Snoozed Alerts from the "Snoozed" tab on the Dashboard
Snoozed alerts are also visible from the program tab on the Patient Details page
Multiple alerts for a single patient may be snoozed at once by clicking "Snooze" on a patient card on the Dashboard or on their Patient Detail page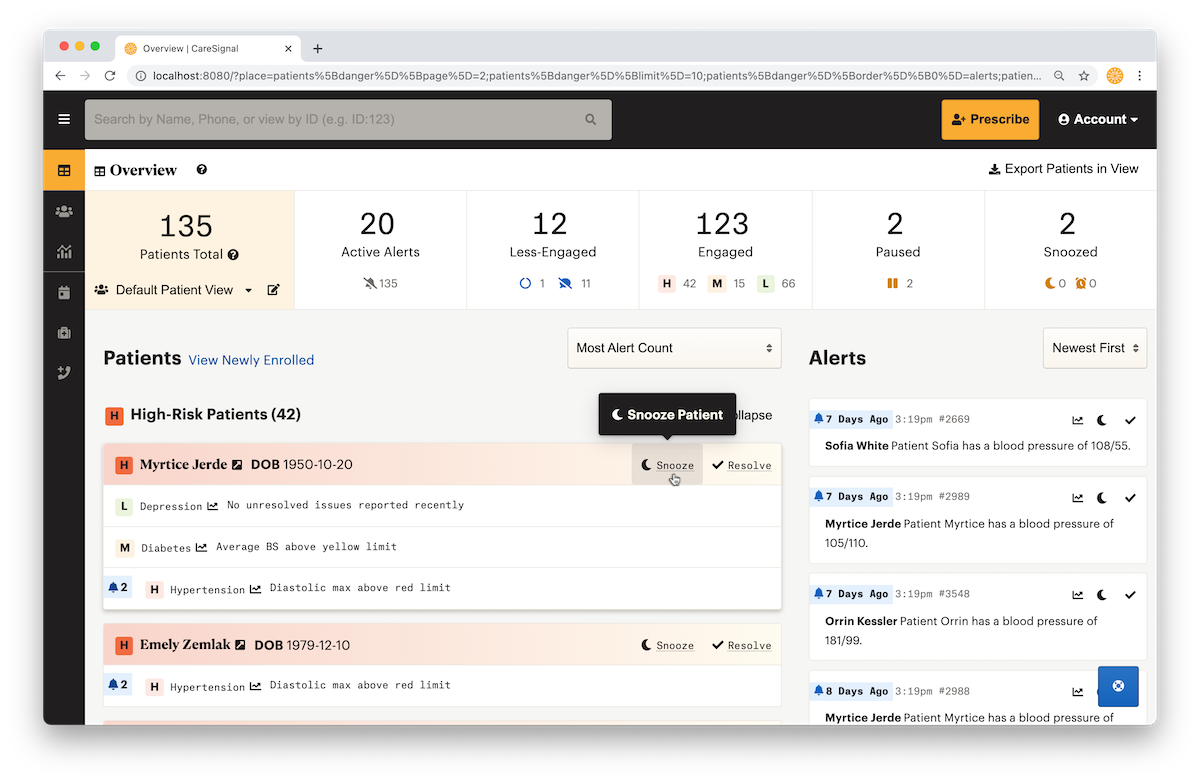 How to Use
Snoozing Alert
Click Snooze on the Alert you'd like to Snooze

Choose Snooze for

Choose Reason for Snooze

Add Additional Note
You can Resolve Snoozed alerts before their Snooze expires.