Contacts are members of your care team, and help patients put a name to their messages.
Why It's Important
Contacts are the place where you can manage patient-facing information, contact information, business hours, alert notifications, email digests, and vacation settings.
How to Access
You can create, edit, and delete contacts from the Provider Directory.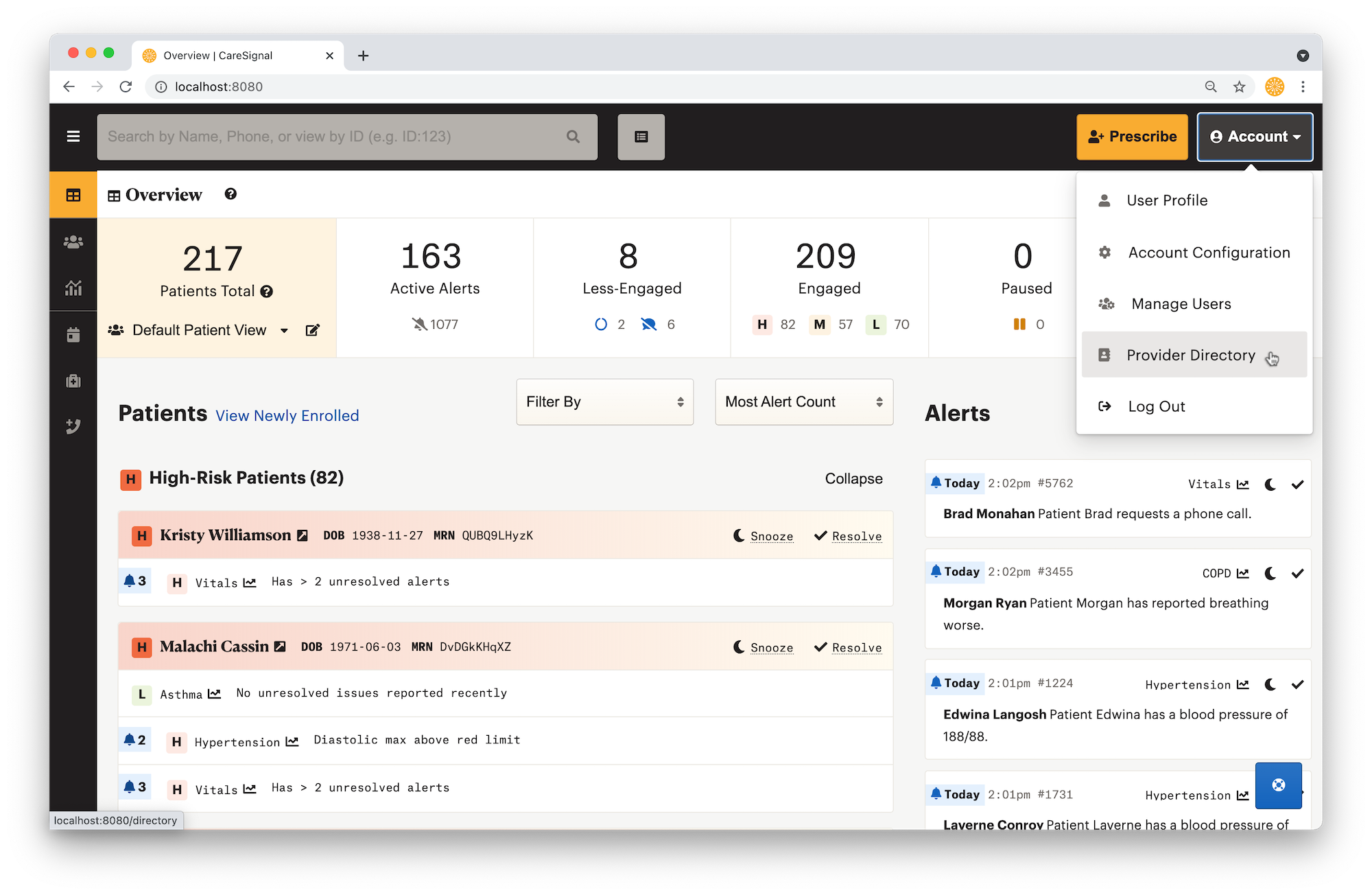 Admins can: manage Contacts including adding or removing contacts
Users can: edit existing contacts, but they cannot add contacts
How to Use
Click "Add Contact"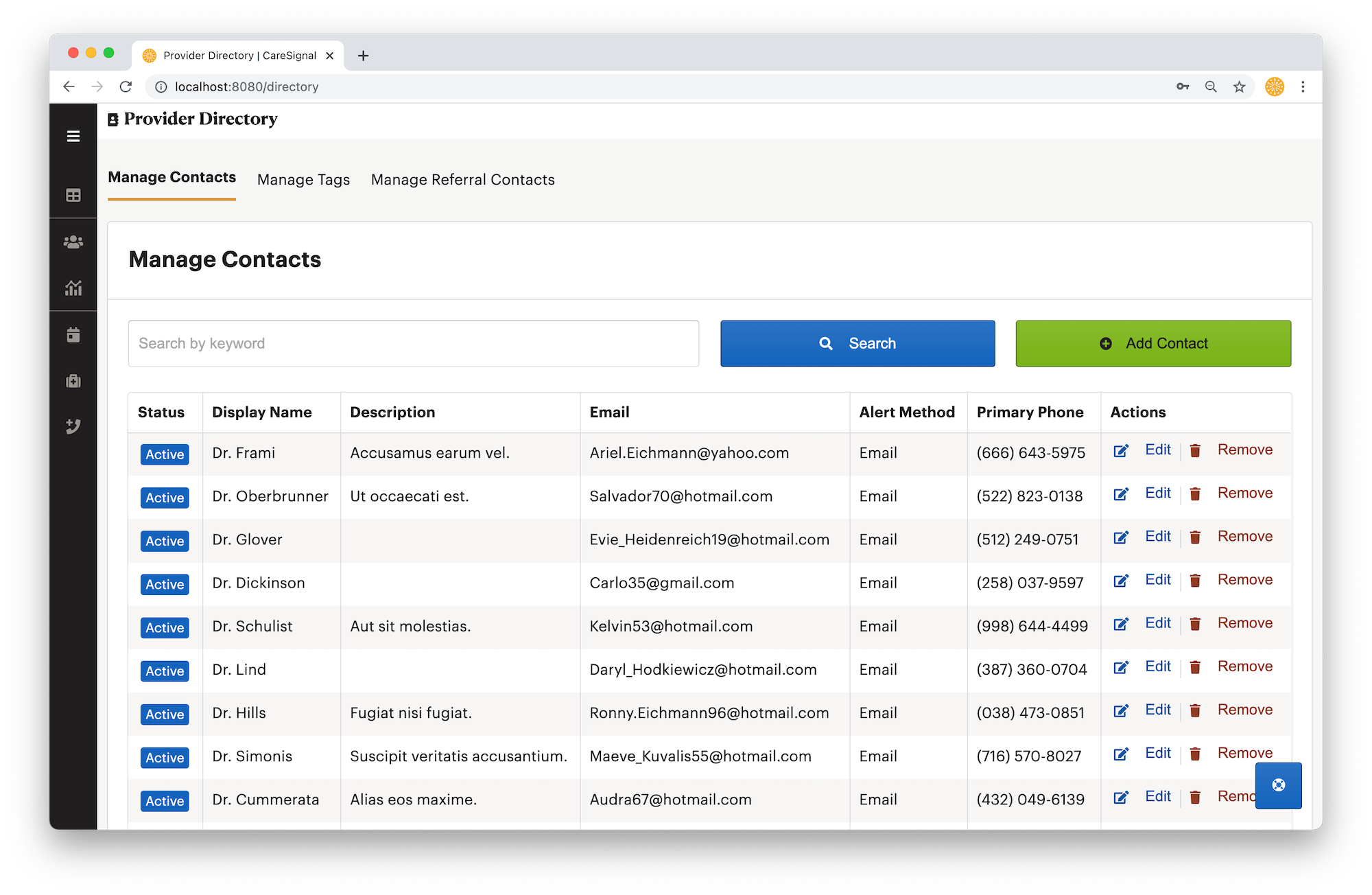 Basic Information
This basic information about the contact. The patient-facing name will help both your team and patients identify their care team. You may optionally provide a more detailed description of the contact and add tags to help your team understand the contact.
Contact information
This contact information is not visible to patients. However, if the patient calls the phone number from which they are getting the calls/text messages, the patient will be redirected to the work phone number or after-hours phone number provided here.
Acute Alert Notifications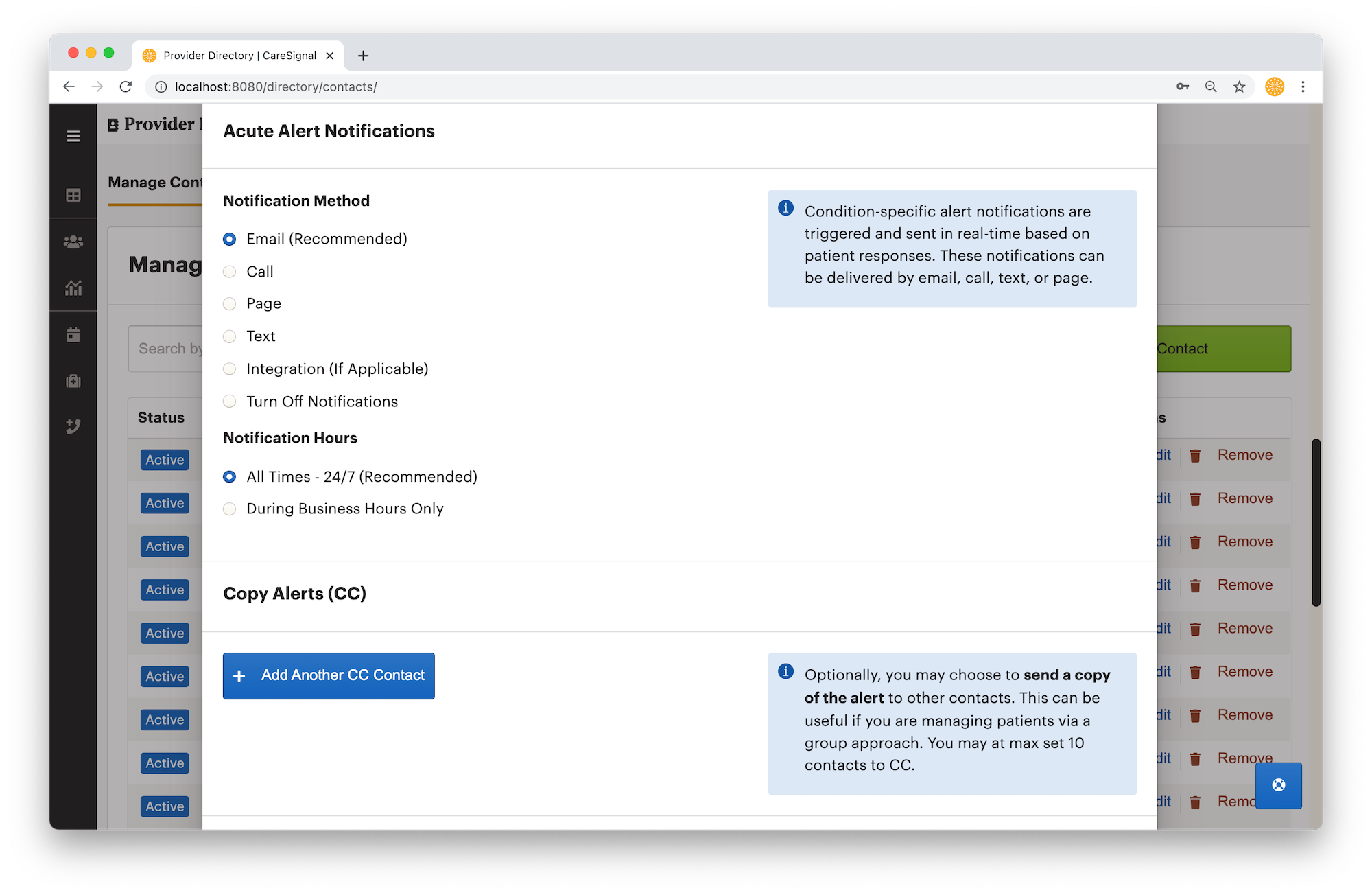 Condition-specific alert notifications are triggered and sent in real-time based on patient responses. These notifications can be delivered by email, call, page, text, integration, or turned off completely.
Optionally, you may choose to send a copy of the alert to other contacts. This can be useful if you are managing patients via a group approach. You may at max set 10 contacts to CC.

Email Digests
You have the option to set two different email digests to be sent to the contact: Report Digest or After-Hours Alert Digest.
A report digest contains information about recent alerts and patients with Red or Yellow statuses.

An after-hours alert digest sends unresolved alerts that occurred after business hours
Vacation Mode
If the person managing this contact is temporarily unavailable (e.g. go on vacation), turn on the Vacation Mode and select another contact as the backup. When Vacation Mode is on, any alerts intended for this contact will be forwarded to the backup contact instead. This also respects any CC settings on the backup contact.