Referral contacts are contacts used for the referral program.
Why It's Important
When a patient is enrolled in the referral program, they will receive appointment reminders. These reminders will include the name of the referral contact you select.
How to Access
You can create, edit, and delete referral contacts from the Provider Directory.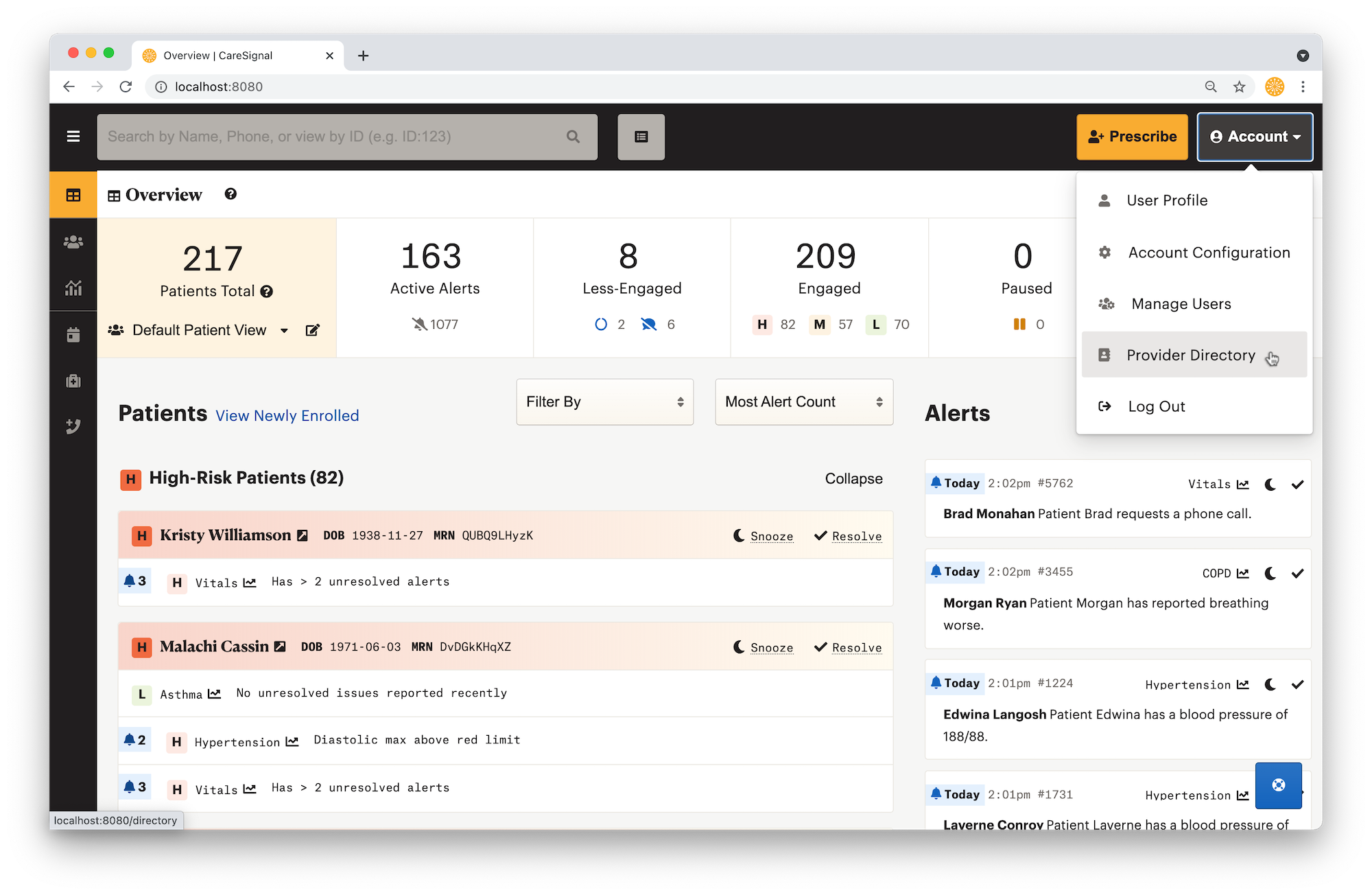 Admins can: add, edit and delete referral contacts
Users can: add referral contacts, but they cannot edit or delete them
How to Use
Click "Add Contact"
Enter the contact's information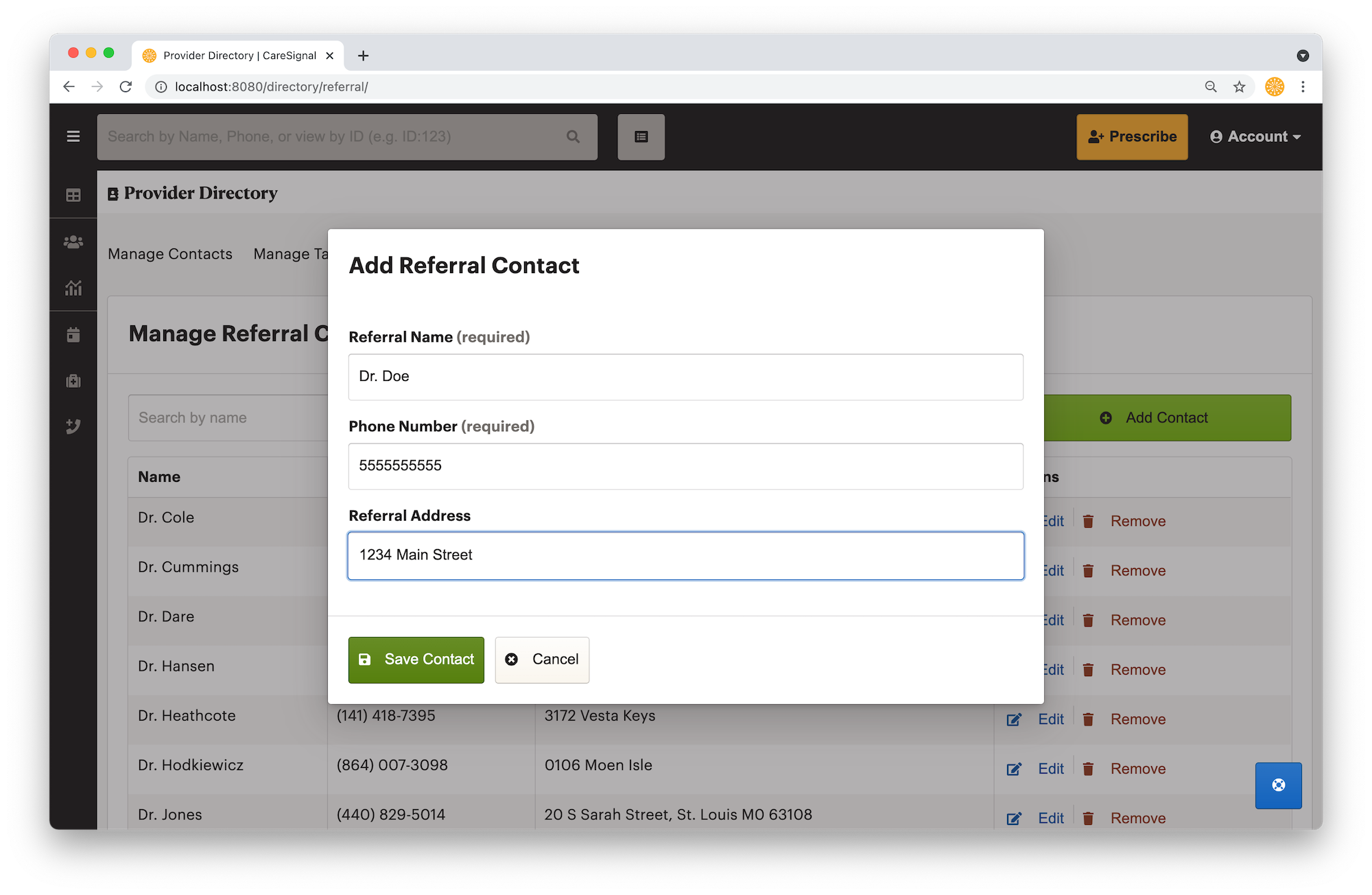 Click "Save Contact"