Programs are CareSignal's condition-specific messaging programs that send automated text messages or phone calls to your patients. Each program was designed with practicing providers to ask patients questions related to their condition to collect clinically relevant self-reported data. Programs trigger actionable alerts, only if necessary and control how patients are triaged into High-Risk, Medium-Risk, or Low-Risk triage statuses.
Why It's Important
Programs conduct routine outreach and data analysis so you don't have to. They are condition-specific with settings that allow you to match the needs of your patients and the requirements of your workflow.
How To Access
If you need to Prescribe a Program, go to the Prescribe page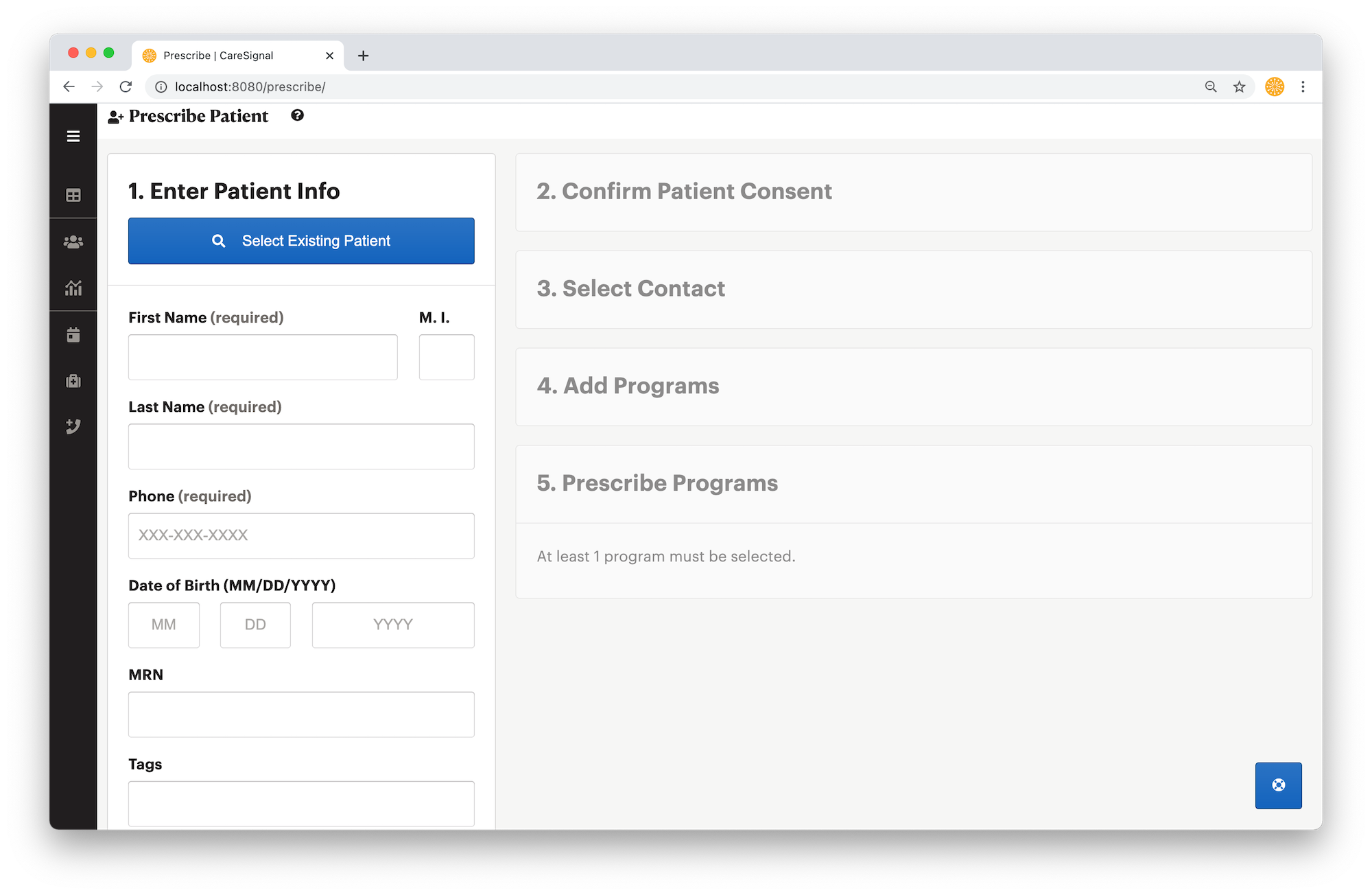 To access specific patient responses for a program, visit that Patient's Patient Detail page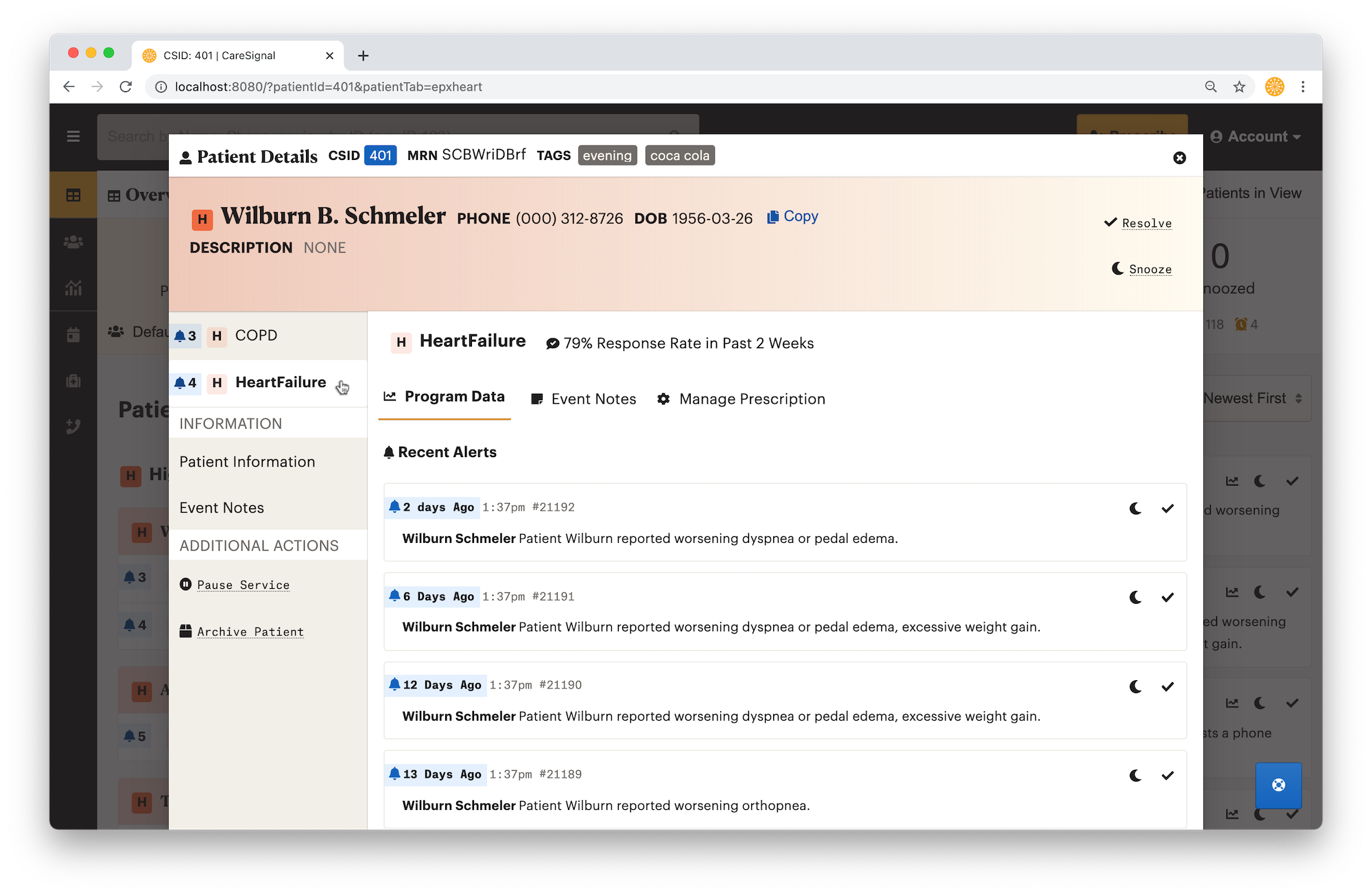 How To Use
Before you can collect condition-specific information from a Patient, you must prescribe them a program. To Prescribe, you need a patient's first name, last name, and phone number.
Once a patient is responding to a program, their Program Details page will start populating with their self-reported data. On this detail page, you will have access to the tools necessary to review and manage an individual prescription for a program.
Here is what is available from the Program Details page:
Recent Alerts

Summaries

Graphs

Raw Responses

Event Notes

Program Settings / Prescription Settings

Reporting and Alerting Thresholds